Tumblr's creator and CEO David Karp is one of the most successful entrepreneurs on this planet. With his bank balance looking healthy due to the 2013 US$1.1 billion sale of Tumblr to Yahoo, the question on all of our lips is, "How did he do it?"
Like many entrepreneurs, his background and schooling are not typical. David began learning HTML when he was 11 years old and started offering website design services to local businesses.
"I would run around the neighbourhood building little storefront websites. I didn't want people knowing I was a teenager, because I didn't want to be sending the wrong impression. I tried to deepen my voice on the phone, but I'd still get mistaken for a girl."David Karp
David's mother Barbara Ackerman, encouraged him to quit high school at age 14 to be home schooled. She said,
"It became very clear that David needed the space to live his passion. Which was computers. All things computers."
David has since reflected on this decision and he feels that in doing so he missed out on a lot of his childhood and the social scene.
"If somebody else had that opportunity…well I wouldn't not encourage them to take it. I don't know that I'd be the one rooting for them to drop out of school."David Karp
During his three years of home schooling, David at age 14, entered into an internship at Fred Seibert's Frederator Studios, an animation company in New York. At first he went there a couple of times a week, which quickly turned into a full time working week.
The start of David's career was an "it's not what you know, but who you know" scenario.
Fred Seibert's wife became friends with David's mother Barbara, who was a science teacher at the school which Seibert's children attended. When Barbara commented on how David was very bored at school, Seibert's wife told her to send David over to Frederator's office to meet with Fred.
David made such an impression at Frederator Studios that when an employee heard that entrepreneur John Maloney needed some technical help for UrbanBaby, an online parenting forum, he recommended David for the job.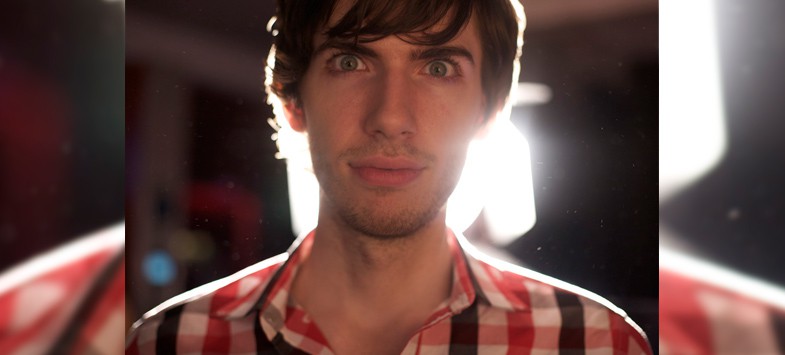 When David completed that job in four hours, days ahead of schedule, Maloney consequently hired him as UrbanBaby's head of product and gave him a small amount of shares in the company.
When UrbanBaby was sold in 2006, David aged 20, cashed in his shares and walked away with several hundred thousand dollars in his pocket. He put this to good use to start up his own company called Davidville, which he based at Frederator Studios.
Davidville, a software consulting company, hired Marco Arment and when he and David had a two week gap between contracts, they started work on their own tumblelogging platform – the early form of "micro-blogging" – a quick and unfiltered stream of consciousness put into writing.
David and Marco were not the first to invent a tumblelog however.
David got the idea from Chris Neukirchen, a 17 year old German national who created a website with a tumblelog called Projectionist. Instead they revised the original concept and turned it into what we now know as Tumblr.
"Tumblr started pretty modestly. I had tried to set up blogs, I tried to tweet, used Flickr and Delicious, I wanted something that allowed me to be more expressive, to present myself in a way I was proud of."David Karp
David and Marco launched Tumblr in February 2007 and were blown away by the success of something David had only really expected himself to use.
"The day Marco and I launched Tumblr, we set up this stats page to watch registrations. That was a really fun day Overnight we had, like, 30,000 registered users."David Karp
Tumblr continued to rise in popularity and 2008 saw 25,000 new users register every day. Consequently, in October 2007 David closed down his consultancy business to focus totally on Tumblr.
Davidville was renamed Tumblr Inc. and twenty five percent of its shares were sold to small investors to raise capital to expand Tumblr's reach further.
With over 108 million blogs on it's site, in 2009 David was named Best Young Tech Entrepreneur by BusinessWeek and in 2010, he was named as one of the best 35 entrepreneurs under 35 years of age by MIT Technology Review TR35.
David's big payday came in May 2013 after many months of discussions, Tumblr was sold to Yahoo for US$1.1 billion in cash, of which David is said to receive approximately US$250 million.
He remains working for Tumblr as the CEO.
Does David have any advice for the rest of us about how we too can become sensational entrepreneurs?
"There are enough people in this world, like, ready to screw you, but if you really keep your head up and focus on the things you love, you're going to do wonderful things."David Karp
Posts related to High School Drop Out Demands Yahoo Give Him $1 Billion For Tumblr
19 Of The Best Tumblrs You Haven't Seen Yet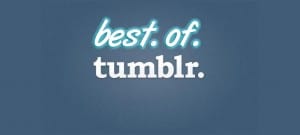 7 Essential Tips From Famous Entrepreneurs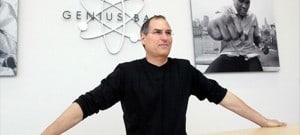 How A Shy Marissa Mayer Rose To Become Yahoo CEO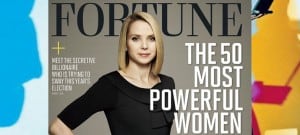 Spare A Billion Dollars? Top 10 Enormous Internet Acquisitions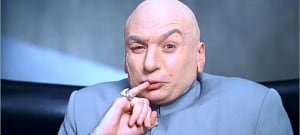 Tags:  david karptumblr acquisition