For the purposes of search engine optimization (SEO), it's very important to learn how to get backlinks, which is when another website links to a page on your website.
Increasing the number of inbound links to our website has a positive effect on Google's search engine rankings. Don't make these mistakes in your SEO efforts though. There can also be negative consequences to your actions such as building up inbound links too quickly.
If you're an Internet Marketer, Google owns you. Everything you do is to satisfy Google in some way or another, directly or indirectly. That's because Google's web properties get an enormous amount of overall Internet traffic that Internet Marketers want to tap into. Anyone who's online (and doesn't live in China) will probably interact with Google on any given day.
If you're just an average web surfer, you most likely use Google to find information, watch videos (on YouTube, owned by Google), use Google Drive for file storage, Gmail for emails, Blogger for your personal website (also owned by Google). Your phone might use the Android operating system (owned by Google) and the list goes on and on … Google, Google, Google.
Most importantly, if you have a website, you want to be at the top of Google's search engine results page. You may spend thousands of dollars on SEO and dozens of hours of your own time making sure your website has the best title, meta tags and content. Read How Copywriting Killer SEO Page Titles Destroy The Competition
You also want to make sure your written text is rich in useful keywords so that people searching for you, your product, or your service, can find you.
The point is that Google is practically inescapable and understanding how their search engine works is vital.

The way Google ranks it's search results page is with a mathematical algorithm it calls PageRank.
PageRank tries to find the "best" website page for any given search term. It will then rank each result from best to worst. The top 10 best results are displayed on page 1.
So how does it know what is the "best" page? Well, the honest truth is that it's extremely complex and no human can fully comprehend all the factors that goes into determining the "best". Google have super-computers to do that.
But let me explain…
Back in the "old" days, "best" was largely determined by the number of links pointing at a website. So, I could simply have 100 other websites linking to my website and I'd get a good ranking.
The thinking goes, that if other websites link to my website, I have something worthwhile to say. So Google predicts my website would be a better result than another website with less links pointing at it. That's a simplistic explanation, but I'm just trying to illustrate the point.
Skip forward to today, and while the number of links pointing at your website is still a large factor in PageRank's algorithm, there is something new to skew the results. That "new" is social media
Google began to calculate how much "authority" a page has. That is, not simply how many links are pointing at that page from other websites, but the frequency in which that page is discussed, for example through Facebook, Twitter, Google+, LinkedIn, blogs, forums, etc.
A page that is linked to during a public conversation, or shared on a social network carries a lot of weight. Over time, if a page is talked about less frequently (or not at all), it's PageRank can drop and so can your ranking in the search results page.
The more your website is talked about and linked to, the higher "trust" and "authority" your website seems to have, and you will be rewarded in the search results page with a higher ranking.
PageRank is not a static value. It ebbs and flows.
Ultimately, these changes mean that the days of manipulating search results and finding loopholes are gone, and with it, a whole bunch of old-school Internet Marketers who haven't kept up with the trends.
The end goal in trying to be in the #1 position of Google's search results page is to get visitors to your website, also known as "traffic".
How To Get Backlinks?
There are a number of ways to increasing your backlinks, and therefore your "authority" according to Google.
You could use software like Backlink Beast to help get you links on other websites through automation, or you could put some time into the following:
Social bookmarking sites (eg, Reddit, StumbleUpon, Scoop.it, etc).
Guest blogging – write an article for another blog, which then contains a link to your website.
Blog comments – contribute quality commentary on blogs, link your name to your website.
Submit to article directories (eg, EzineArticles, GoArticles, Amazines, etc).
Social media profile links – create accounts that include your website link in the profile (eg, Twitter, Facebook, Google+, etc).
Forum discussion boards – put website link in signature and contribute to discussions.
Submit your blog RSS feed (eg, Feedburner, etc).
Private blog network – create dozens of blogs on free blogging platforms and link to your primary site (eg, Blogger, Tumblr, Squidoo, etc).
Press releases. Cost Of Press Release – 5 Do's And 5 Don'ts To Save You Money
Paid advertising – ask a website owner to put your link on their page for a fee.
When adding backlinks with these 10 methods, you'll be linking to your website using anchor text keywords that related to your website.
If you are serious about SEO and are building backlinks right now, you MUST read our next article Why Keyword Anchor Text Links Got Smashed By Google
Disclaimer: Links to 3rd party sites included within this article denoted with /go/ in the URL may result in commission being earned if you decide to make a purchase.
Posts related to 10 Easy Ways How To Get Backlinks To Your Website
Why Keyword Anchor Text Links Got Smashed By Google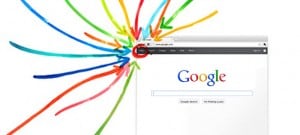 8 Google SEO Mistakes That Will Choke Your Search Ranking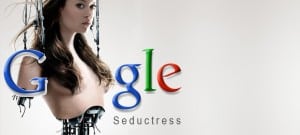 This Is How Google Search Engine Ranking Really Works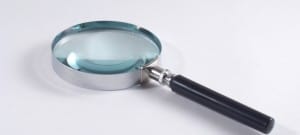 New SEO Strategy: Grab Expired Domains With High PR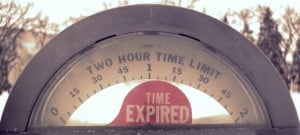 Tags:  building backlinksHow To Get Backlinksinbound linkspagerankSearch engine optimizationseo