Quite often the famous names we've grown to know and love are not the celebrity's real names at all. The reasons for using a stage name instead of their real names are, in most cases, more mundane than you may think.
In the world of entertainment and business, perception matters and your name can have a large impact on first impressions.
In our companion article, we looked at 30 Celebrity Real Names You'd Swear Was A Stage Name. Having an ordinary name does you no favors and the lucky people on that list can thank their parents for being born with awesome real names.
But using a stage name has become common place among celebrities and they may do this to either hide their heritage, have some element of privacy or simply to create a more punchy name for publicity's sake. For actors though, their reason may simply be due to rules governing the Screen Actors Guild that dictates there can be no two members with the exact same name.
Let's take a look at some famous names you may have thought were their real birth names.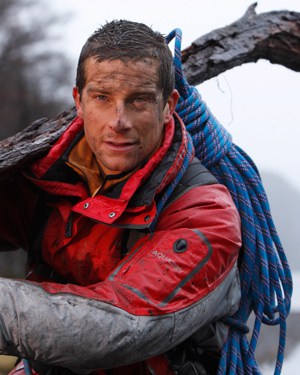 beargrylls.com
1. Bear Grylls (born Edward Grylls)
Master survivalist and all round nice guy, Bear Grylls wouldn't hurt a fly. Well, that's not quite true. He'd eat the fly and all the maggots he could find. No, I'm not being nasty. Bear would eat just about anything that wriggles, squirms and squishes between his teeth.
Bear joined the UK's Territorial Army and served part-time with the SAS. In 1996, Bear was "within a whisker" of being paralyzed in a parachuting accident in Zambia.
His TV show, Man vs. Wild, features Grylls dropped into inhospitable places as he shows viewers how to survive. That includes drinking his own pee.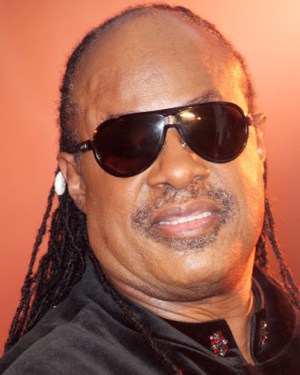 steviewonder.net
2. Stevie Wonder (born Stevland Judkins)
Blind since shortly after birth, Stevie signed with Motown's Tamla label at age 11 and was considered to be a child prodigy, hence his stage name Little Stevie Wonder.
Some of his best known singles are "Superstition", "Sir Duke", "You Are the Sunshine of My Life" and "I Just Called to Say I Love You".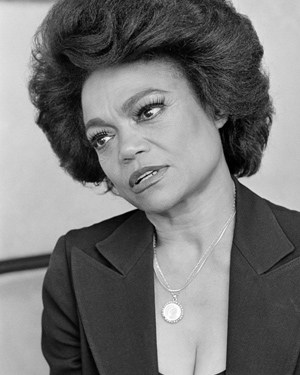 earthakitt.com
3. Eartha Kitt (born Eartha Keith)
With a unique, unmistakable voice and a purr that will send a tingle up your spine, Eartha Kitt was an American singer, actress and cabaret star.
She played the role of Catwoman in the third and final season of the 1960s Batman television series.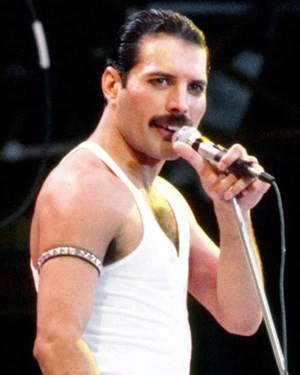 Freddie on IMDB
4. Freddie Mercury (born Farrokh Bulsara)
Arguably one of the greatest rock singer of all time and the biggest Queen of them all, Freddie Mercury was lead vocalist of the rock band Queen.
Written by Freddie Mercury and reportedly the most expensive single ever made at the time, Bohemian Rhapsody shot to the top of the charts around the world first upon release in 1975, and then again after Mercury's death in 1991. Once again, the song's appearance in the 1992 film Wayne's World revived Queen's American popularity.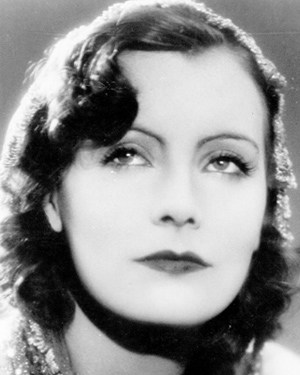 Greta on IMDB
5. Greta Garbo (born Greta Gustafsson)
Slang for the word garbage, Garbo was anything but. Cinematic legend Greta Gustafsson is considered to be one of greatest female stars of all time.
She starred in black and white films Anna Christie, Romance, Grand Hotel, Ninotchka amongst many others. Once voted the most beautiful woman who ever lived, she never married but came close, after leaving John Gilbert standing at the altar in 1927 when she got cold feet.
Garbo had helped Britain during Word World II by identifying influential Nazi sympathizers in Stockholm and by providing introductions and carrying messages for British agents.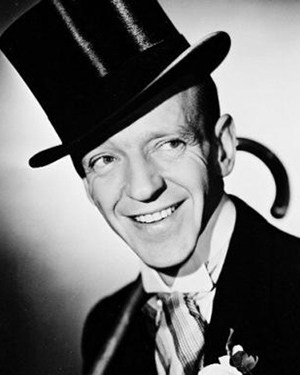 Fred on Wikipedia
6. Fred Astaire (born Frederick Austerlitz)
An American film and Broadway stage dancer who could swiftly tap his way down a flight of stairs with ease, Frederick Austerlitz's first screen test famously had evaluated him thusly: "Can't act. Can't sing. Balding. Can dance a little."
Fred appears on the sleeve of The Beatles' "Sgt Pepper's Lonely Hearts Club Band" album and made a cameo appearance in John Lennon and Yoko Ono's "Imagine".
He's quoted discussing John Travolta's performance in Saturday Night Fever, "He's not a dancer. What he did in those dance scenes was very attractive but he is basically not a dancer. I was dancing like that years ago, you know. Disco is just jitterbug."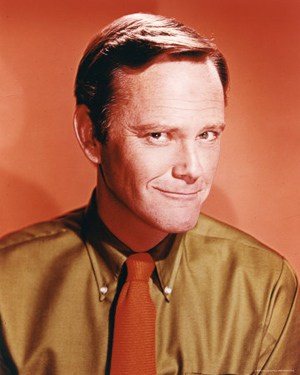 Dick on IMDB
7. Dick Sargent (born Richard Cox)
Star of 60s TV show Bewitch and I Dream of Jeannie, tricky Dick Cox prefers to use his stage name Dick Sargent to command the attention of fans.
An advocate for gay rights, Dick also appeared in Three's Company, The Waltons, Charlie's Angels, Knots Landing, Family Ties and two episodes of The Dukes of Hazzard.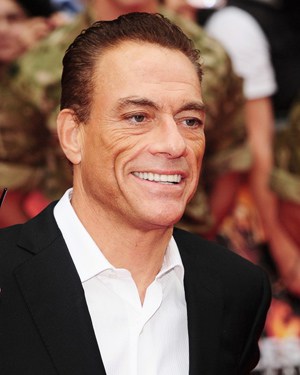 Jean-Claude on Facebook
8. Jean-Claude Van Damme (born Jean-Claude Van Varenberg)
The muscles from Brussels, actor, professional beefcake and martial artist, Jean-Claude Van Damme once told journalists that he experienced a period of homelessness "sleeping on the street and starving in L.A."
He's been honored with a life-size statue of himself in his hometown of Brussels.
In the early 90s two game designers were working on a fighting game centered around Jean-Claude Van Damme. When the project fell through, they reworked the concept into what became known as Mortal Kombat.
Although a martial artist, he's not experienced a hit at the box office.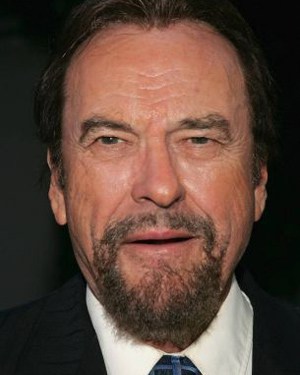 Rip on IMDB
9. Rip Torn (born Elmore Torn)
Before gaining the reputation as an actor's actor, Rip majored in animal husbandry. He's also first cousins with Sissy Spacek.
Torn wom a defamation lawsuit against Dennis Hopper over a story Hopper told on The Tonight Show with Jay Leno. Hopper claimed that Torn pulled a knife on him during pre-production of the film Easy Rider (1969), but according to Torn's suit, it was actually Hopper who pulled the knife on him, and Torn demanded a retraction from Hopper.
A trial court judge ruled in Torn's favor and Hopper was ordered to pay $475,000 in compensatory damages plus another $475,000 for punitive damages.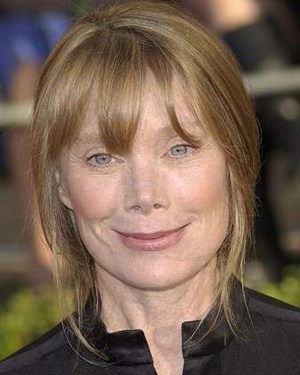 Sissy on IMDB
10. Sissy Spacek (born Mary Elizabeth Spacek)
As a kid, she climbed trees, rode horses, swam, and played in the woods making Sissy Spacek no sissy at all. She initially aspired to be a singer but became interested in acting through her cousin Rip Torn.
Starring in the the lead role of horror film Carrie, she received an Oscar nomination for Best Actress in 1976.
She's been quoted as saying "My cousin, Rip Torn, persuaded me not to change my name. You shouldn't change what you are in the search for success."
Both "Sissy" and "Rip" are not their birth names though, rather they are nicknames given during their childhoods.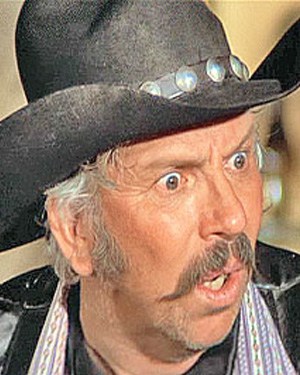 Slim on IMDB
11. Slim Pickens (born Louis Lindley, Jr.)
I can hear farmers across the country lamenting their low-yield crops by screaming at the heavens "Argh! Not another season of slim pickin's!" Slim Pickens' brother has acted under the name Easy Pickens.
Slim was a real cowboy, inducted into the Rodeo Hall of Fame and standing tall at 6 foot 3 inches. He starred in Stanley Kubrick's great black comedy Dr. Strangelove. Slim has said he had no desire to work for Kubrick again because of his directing style of multiple retakes was over the top.
He often acted in Westerns such as Blazing Saddles but didn't need to "Method" act since he was frequently dressed in cowboy attire and had a thick Southern accent.
Vin on IMDB
12. Vin Diesel (born Mark Vincent)
Get your motor running and head out on the highway, Vin Diesel stars in several car movies such as The Fast and the Furious franchise and xXx and plays off his stage name being the founder of production companies One Race Films and Racetrack Records.
During his teens, Vin Diesel performed breakdancing in an instructional video on the subject.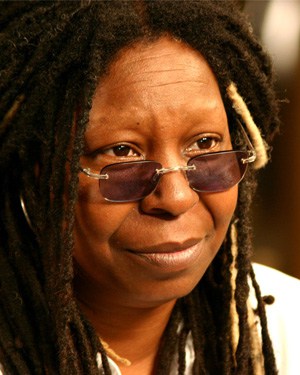 Whoopi on Facebook
13. Whoopi Goldberg (born Caryn Johnson)
With a brilliantly comedic name, it's no surprise Whoopi Goldberg rose to fame as a comedian but made her film debut and won a Golden Globe Award for her role in The Color Purple in 1985 alongside Oprah Winfrey.
Whoopi also won a second Golden Globe for her performance as a wacky psychic in Ghost, going on to star in Sister Act, Made in America, and in Star Trek: The Next Generation TV series as the bartender Guinan, a role she actually asked Gene Roddenberry (Star Trek creator) to give her.
A far cry from her early career working in a mortuary where her job was applying makeup to corpses.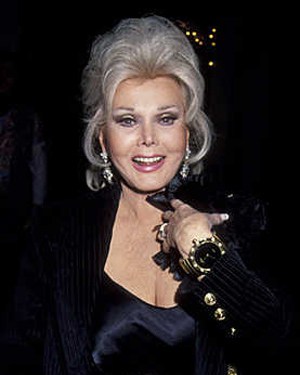 Zsa Zsa on Wikipedia
14. Zsa Zsa Gabor (born Sári Gábor)
At the age of 15 crowned Miss Hungary, Zsa Zsa Gabor became a sought-after actress with "European flair and style" with a personality that "exuded charm and grace".
Her 9th and final husband, Frédéric von Anhalt is the adopted son of German royalty, giving Zsa Zsa the title Princess Von Anhalt, Duchess of Saxony.
She has starred in the original film Moulin Rouge, Death of a Scoundrel, The Girl in the Kremlin and many others along with cameo appearances in A Nightmare on Elm Street 3 and The Naked Gun 2½.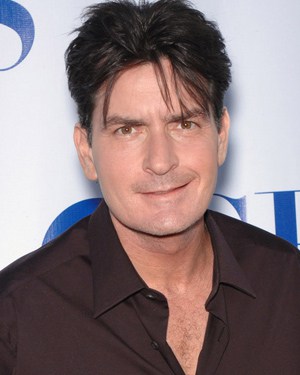 Charlie on Wikipedia
15. Charlie Sheen (born Carlos Estévez)
Notorious party boy, son of Martin Sheen (born Ramón Estévez), brother of Emilio Estévez, Charlie Sheen has appeared in films such as Platoon, Wall Street, Major League, Hot Shots and his TV roles in Spin City, Two and a Half Men, and Anger Management.
He was fired from Two and a Half Men after undergoing a substance rehabilitation program and took to Twitter to vent his rage at the show's creator, Chuck Lorre, gaining even more followers and fans due to his bizarre behavior.
We still have 15 more famous names that may surprise you to find out are not the celebrity's real names.
Some may surprise you.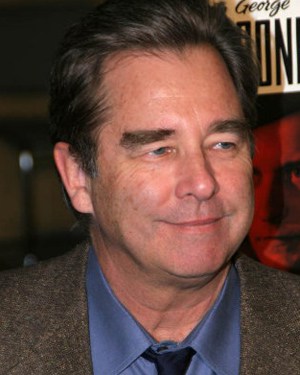 Beau on IMDB
16. Beau Bridges (born Lloyd Vernet Bridges III)
Like his actor father Lloyd Bridges and brother Jeff Bridges, Beau also has a star on Hollywood Walk of Fame and was a very promising basketball player in his youth.
Beau wouldn't have been able to act using his birth name Lloyd because of rules of the Screen Actors Guild dictating there can be no two members with the exact same name – his father already being the first member.
Beau was nicknamed by his parents after Ashley Wilkes' son in Gone with the Wind.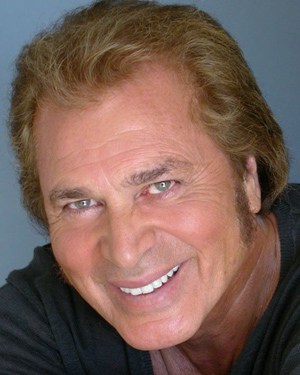 engelbert.com
17. Engelbert Humperdinck (born Arnold Dorsey)
With possibly the greatest comical names in history, Engelbert Humperdinck, not to be confused with an 1800s German composer of the same (real) name, is a more modern pop singer best known for his number one hits "Release Me" and "The Last Waltz", as well as "After the Lovin'" and "A Man Without Love".
Arnold Dorsey, one of the wealthiest musicians in the business worth around $100 million dollars, co-opted his stage name after admiring the German composer.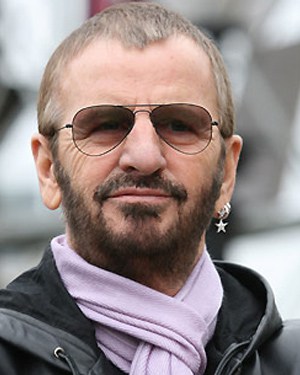 ringostarr.com
18. Ringo Starr (born Richard Starkey)
Inducted into the Rock and Roll hall of Fame, the English musician who gained worldwide fame as the drummer for the Beatles certainly lived up to his stage name and become one of the biggest stars of the 1960s.
Starr famously narrated the first two series of the children's television series Thomas the Tank Engine & Friends. As a kid himself at the age of 15, Ringo dreamed of becoming a professional actor, but could barely read or write.
Before Ringo, The Beatles tried several other drummers. He's said "I never studied anything, really. I didn't study the drums. I joined bands and made all the mistakes onstage".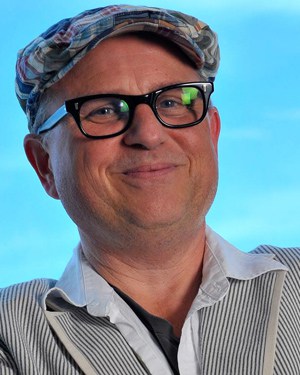 Bobcat on IMDB
19. Bobcat Goldthwait (born Robert Goldthwait)
Widely known for his high pitch loud trembling voice during comedy acts and in films Police Academy 2,3 & 4, Bobcat Goldthwait did stand-up material as an opening act for Nirvana.
He's been quoted as saying "I retired from acting the same time they stopped hiring me".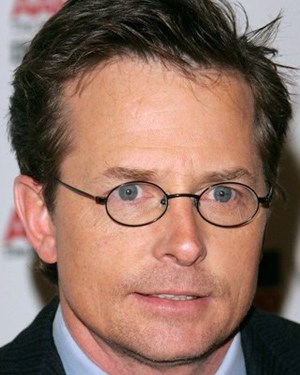 michaeljfox.org
20. Michael "J" Fox (born Michael A Fox)
What's the difference between an 'A' and a 'J'? Due to rules governing the Screen Actor's Guild, Michael Fox was already an established actor who played several roles in a show called Science Fiction Theatre in 1955, so our Michael A Fox used the microscopic change to his name so he could enroll.
The writers of Back To The Future, which stars Fox playing Marty McFly traveling back in time to 1955, where his father George McFly mentions he's a huge fan of a show called Science Fiction Theatre. That show, an actual episode aired in 1955, featured a suburban couple finding out that their neighbors are time travelers from the future.
Michael J Fox has been championing the cause for Parkinson's disease research since his own diagnosis in 1991.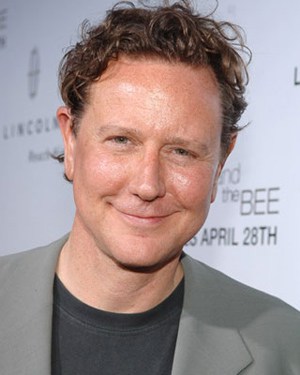 Judge on IMDB
21. Judge Reinhold (born Edward Reinhold)
Known for co-starring in movies such as Beverly Hills Cop, Gremlins and Fast Times at Ridgemont High, Judge Reinhold also played himself in an episode of Arrested Development where he had his own reality courtroom show, playing off his childhood nickname of "Judge".
Reinhold was nominated for an Emmy for a role on Seinfeld in which he played the infamous "close talker" who developed an obsession with Jerry's parents.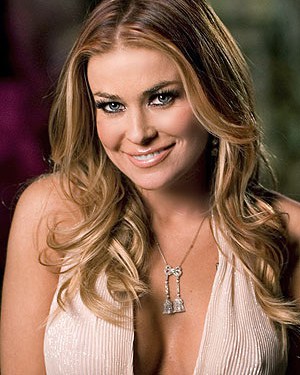 carmenelectra.com
22. Carmen Electra (born Tara Patrick)
Electrifying the eyeballs of men since the early 1990s showing lots of skin in Playboy magazine and on the TV series Baywatch, Carmen Electra only chose a stage name at the behest of mentor and singer Prince.
Carmen has also appeared in several horror movies such as American Vampire, Scary Movie, Disaster Movie and married basketball star Dennis Rodman for 5 months before filing for divorce in 1999.
American scientist, Neal Evenhuis, named an extinct genus of fly after her. The species is called Carmenelectra.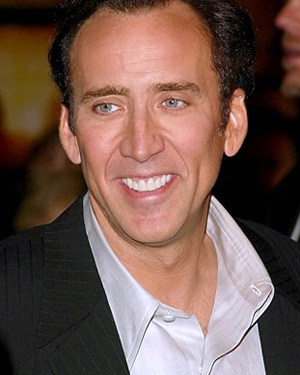 Nicolas on IMDB
23. Nicolas Cage (born Nicolas Coppola)
Nephew of director Francis Ford Coppola and an avid comic cook collector, Nicolas Cage wanted to make a name for himself instead of trading off his famous family. He got his stage name from Marvel comic book character Luke Cage.
Nicolas reportedly got Johnny Depp his first acting job and also married Elvis Presley's daughter, Lisa Marie Presley (now divorced).
His films include Raising Arizona, Face/Off, Con Air, Gone in 60 Seconds, National Treasure and Ghost Rider and was awarded the Academy Award for Best Actor for his performance in Leaving Las Vegas.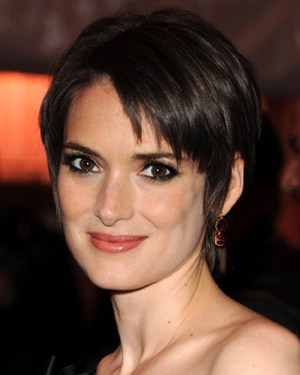 Winona on IMDB
24. Winona Ryder (born Winona Laura Horowitz)
Riding her way to success in the 1980s, Winona Ryder's first significant role came in Tim Burton's Beetlejuice followed with the cult film Heathers. She also starred in Burton's Edward Scissorhands and Francis Ford Coppola's gothic romance Bram Stoker's Dracula, and also in Little Women, Reality Bites, Girl Interrupted and Black Swan.
Ryder's personal life has attracted significant media attention through her relationship with Johnny Depp, who tattooed her name on his arm, and a 2001 arrest for shoplifting where Beverly Hills police described her as "very friendly, polite, and cooperative" and "a nice lady."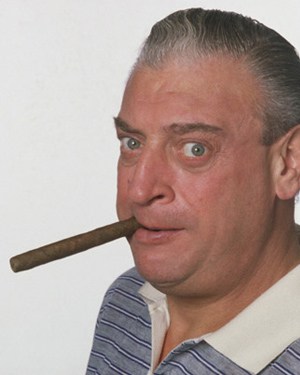 Rodney on Wikipedia
25. Rodney Dangerfield (born Jacob Cohen)
He gets no respect at all, and it's no wonder with his comedic roles in 1980s films Easy Money, Caddyshack, and Back to School. At the age of 15, he began to write for standup comedians but at age 20 began to perform comedy himself as Jack Roy, only later to be known as Rodney Dangerfield.
Dangerfield played an important role in comedian Jim Carrey's rise to stardom in the 1980s. Rodney signed Carrey to open for his Las Vegas show and they would tour together for two years.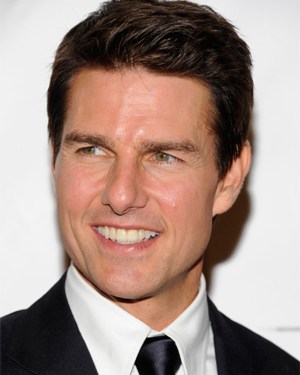 tomcruise.com
26. Tom Cruise (born Thomas Mapother IV)
With a career cruising along at altitude from his first leading role in Risky Business, Tom Cruise became a full-fledged movie star after starring in Top Gun, Rain Man, A Few Good Men and Jerry Maguire.
Cruise is actually Tom's middle name, not his surname. He is known for his support of the Church of Scientology, being in the top echelons of the faith.
Tom famously (and bizarrely) jumped on Oprah's couch during an interview professing his love for girlfriend Katie Holmes, who he would go on to marry, have daughter Suri and later divorce due to reported conflicts about his faith.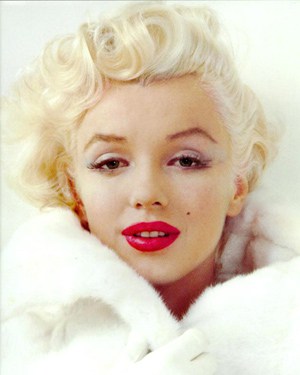 marilynmonroe.com
27. Marilyn Monroe (born Norma Mortenson)
One of the most celebrated and enduring icons of all time who had a pretty tough childhood, Marilyn Monroe became a model, singer and movie star in the 1950s who allegedly had affairs with both John and Robert Kennedy.
She starred in movies including Gentlemen Prefer Blondes, The Seven Year Itch, Some Like It Hot. Monroe made her last significant public appearance in 1962 singing "Happy Birthday, Mr. President" at a birthday party for President John F. Kennedy at Madison Square Garden.
Her cause of death was recorded as "acute barbiturate poisoning", resulting from a "probable suicide" although conspiracy theories involve President Kennedy, who apparently, was the last person Monroe called.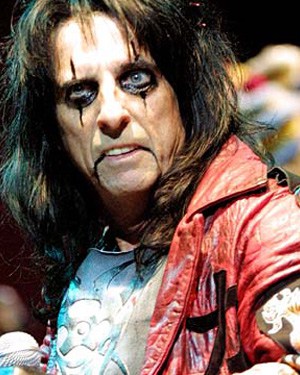 alicecooper.com
28. Alice Cooper (born Vincent Furnier)
With a career spanning six decades and a stage show that featuring guillotines, electric chairs, fake blood and snakes, Alice Cooper became a hit with "School's Out" in 1972 followed by Welcome To My Nightmare, Poison and Only Women Bleed.
Cooper made a famous cameo appearance in the 1992 hit comedy film Wayne's World. The phrase uttered by characters Wayne and Garth in his presence, "We're not worthy!", became one of the most popular movie catchphrases of the decade.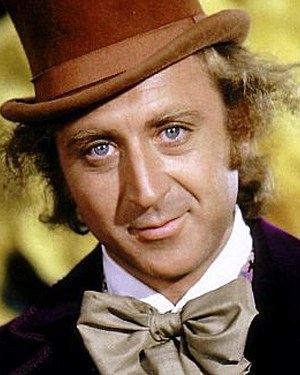 Gene on IMDB
29. Gene Wilder (born Jerome Silberman)
Choosing the first part of his stage name in honor of his sick mother Jeanne, Gene Wilder's performance as Willy Wonka in Willy Wonka & the Chocolate Factory earned him a Golden Globe nomination for Best Actor and also an Academy Award for Best Supporting Actor as Leo Bloom in The Producers (original).
Starring with Richard Pryor in four movies: Silver Streak, Stir Crazy, See No Evil, Hear No Evil, and Another You, Wilder later admitted "We were never good friends, contrary to popular belief. We turned it on for the camera, then turned it off. He was a pretty unpleasant person to be around during the time we worked together. He was going through his drug problems then and didn't want a friendship outside of what we did on the screen."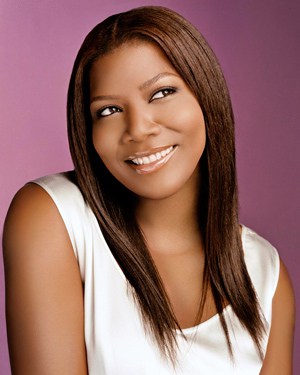 Queen on Twitter
30. Queen Latifah (born Dana Owens)
Fans may be disappointed to learn, she ain't a real queen, Queen Latifah is a rapper, model, comedienne and actress who has won a Golden Globe award, two Screen Actors Guild Awards, two Image Awards, and a Grammy Award for U.N.I.T.Y.
Queen Latifah has starred in Chicago, Bringing Down the House, Beauty Shop (paid $10 million for her role), Hairspray along with several TV gigs and her own talk show.
If you enjoyed reading this list of famous names that were not real, you'll also enjoy reading about famous names that are indeed the celebrity's birth name.
Take a look at 30 Celebrity Real Names You'd Swear Was A Stage Name
Let us know your favorite famous names that you know aren't real.
Posts related to 30 Famous Names You Thought Were Real Celebrity Names
30 Celebrity Real Names You'd Swear Was A Stage Name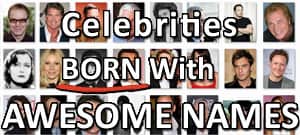 10 Most Profitable Companies Of 2012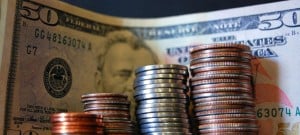 Spare A Billion Dollars? Top 10 Enormous Internet Acquisitions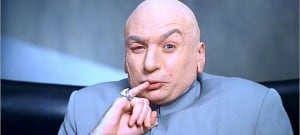 Work Shoes For Women – High Heel Shoes Or Cute Flats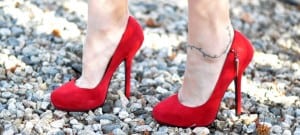 Tags:  Alice CooperBear GryllsBeau BridgesBobcat GoldthwaitCarmen ElectraCharlie SheenDick SargentEartha KittEngelbert Humperdinckfamous namesFred AstaireFreddie MercuryGene WilderGreta GarboJean-Claude Van DammeJudge ReinholdMarilyn MonroeMichael J FoxNicolas CageQueen Latifahreal namesRingo StarrRip TornRodney DangerfieldSissy SpacekSlim Pickensstage nameStevie WonderTom CruiseVin DieselWhoopi GoldbergWinona RyderZsa Zsa Gabor