Steve Jobs quotes are filled with insight into the creative mind of the late and great co-founder of Apple Computers. His drive and ambition has inspired countless entrepreneurs to better themselves, improve their businesses and take exceptional pride in the products they create.
Steve Jobs was certainly an exceptional character, and through all his reported personal flaws, he's still captured the imagination and admiration of millions of people.
Steve Jobs by Walter Isaacson (Official biography)
"Walter Isaacson has written a riveting story of the roller-coaster life and searingly intense personality of a creative entrepreneur whose passion for perfection and ferocious drive revolutionized six industries: personal computers, animated movies, music, phones, tablet computing, and digital publishing."
Please welcome to the stage – Steve Jobs. (cue applause)
1.
"We have never worried about numbers. In the market place, Apple is trying to focus the spotlight on products, because products really make a difference… You can't con people in this business. The products speak for themselves."
2.
"That's been one of my mantras – focus and simplicity. Simple can be harder than complex. You have to work hard to get your thinking clean to make it simple. But it's worth it in the end because once you get there, you can move mountains."
3.
"These technologies can make life easier, can let us touch people we might not otherwise. You may have a child with a birth defect and be able to get in touch with other parents and support groups, get medical information, the latest experimental drugs. These things can profoundly influence life. I'm not downplaying that. But it's a disservice to constantly put things in this radical new light — that it's going to change everything. Things don't have to change the world to be important."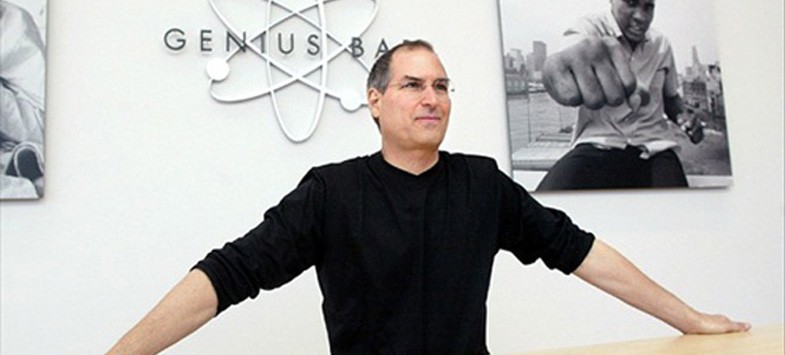 4.
"Creativity is just connecting things. When you ask creative people how they did something, they feel a little guilty because they didn't really do it, they just saw something. It seemed obvious to them after a while."
5.
"Your time is limited, so don't waste it living someone else's life. Don't be trapped by dogma – which is living with the results of other people's thinking. Don't let the noise of others' opinions drown out your own inner voice. And most important, have the courage to follow your heart and intuition. They somehow already know what you truly want to become. Everything else is secondary."
6.
"There are downsides to everything. There are unintended consequences to everything. The most corrosive piece of technology that I've ever seen is called television — but then, again, television, at its best, is magnificent."
7.
"Picasso had a saying. 'Good artists copy, great artists steal.' We have always been shameless about stealing great ideas…I think part of what made the Macintosh great was that the people working on it were musicians, poets, artists, zoologists and historians who also happened to be the best computer scientists in the world."
8.
"Your work is going to fill a large part of your life, and the only way to be truly satisfied is to do what you believe is great work. And the only way to do great work is to love what you do. If you haven't found it yet, keep looking. Don't settle."
9.
"When you're a carpenter making a beautiful chest of drawers, you're not going to use a piece of plywood on the back, even though it faces the wall and nobody will ever see it. You'll know it's there, so you're going to use a beautiful piece of wood on the back. For you to sleep well at night, the aesthetic, the quality, has to be carried all the way through."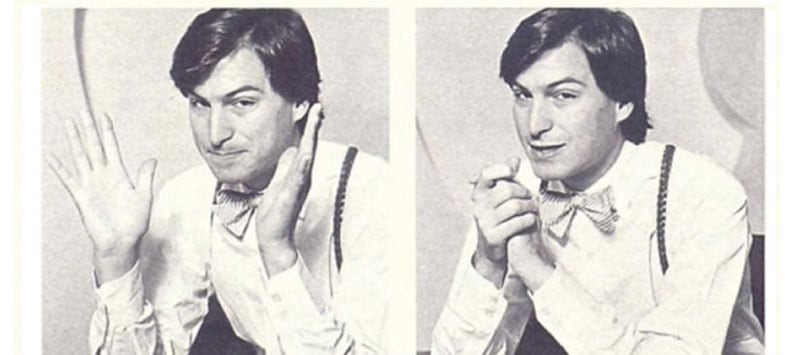 10.
"It's really hard to design products by focus groups. A lot of times, people don't know what they want until you show it to them… That doesn't mean we don't listen to customers, but it's hard for them to tell you what they want when they've never seen anything remotely like it."
11.
"You can't connect the dots looking forward; you can only connect them looking backwards. So you have to trust that the dots will somehow connect in your future. You have to trust in something – your gut, destiny, life, karma, whatever. This approach has never let me down, and it has made all the difference in my life."
12.
"When I was 17, I read a quote that went something like: "If you live each day as if it was your last, someday you'll most certainly be right." It made an impression on me, and since then, for the past 33 years, I have looked in the mirror every morning and asked myself: "If today were the last day of my life, would I want to do what I am about to do today?" And whenever the answer has been "No" for too many days in a row, I know I need to change something."
13.
"Remembering that I'll be dead soon is the most important tool I've ever encountered to help me make the big choices in life. Because almost everything — all external expectations, all pride, all fear of embarrassment or failure – these things just fall away in the face of death, leaving only what is truly important. Remembering that you are going to die is the best way I know to avoid the trap of thinking you have something to lose. You are already naked. There is no reason not to follow your heart. … Stay hungry. Stay foolish."
14.
"When you first start off trying to solve a problem, the first solutions you come up with are very complex, and most people stop there. But if you keep going, and live with the problem and peel more layers of the onion off, you can often times arrive at some very elegant and simple solutions. Most people just don't put in the time or energy to get there."
15.
"I read a study that measured the efficiency of locomotion for various species on the planet. The condor used the least energy to move a kilometer. Humans came in with a rather unimpressive showing about a third of the way down the list….That didn't look so good, but then someone at Scientific American had the insight to test the efficiency of locomotion for a man on a bicycle and a man on a bicycle blew the condor away.

That's what a computer is to me: the computer is the most remarkable tool that we've ever come up with. It's the equivalent of a bicycle for our minds."
16.
"My model for business is The Beatles. They were four guys who kept each other's kind of negative tendencies in check. They balanced each other and the total was greater than the sum of the parts. That's how I see business: great things in business are never done by one person, they're done by a team of people."
17.
"Every once in a while a revolutionary product comes along that changes everything. … One is very fortunate if you get to work on just one of these in your career. Apple's been very fortunate it's been able to introduce a few of these into the world."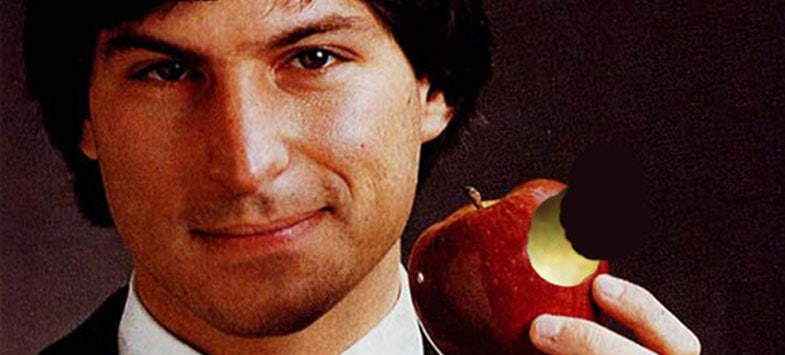 18.
"Being the richest man in the cemetery doesn't matter to me. Going to bed at night saying we've done something wonderful – that's what matters to me."Steve Jobs
19.
"Innovation has nothing to do with how many R&D dollars you have. When Apple came up with the Mac, IBM was spending at least 100 times more on R&D. It's not about money. It's about the people you have, how you're led, and how much you get it."
20.
"It comes from saying no to 1,000 things to make sure we don't get on the wrong track or try to do too much. We're always thinking about new markets we could enter, but it's only by saying no that you can concentrate on the things that are really important."
21.
"The only problem with Microsoft is they just have no taste. They have absolutely no taste. And I don't mean that in a small way, I mean that in a big way, in the sense that they don't think of original ideas, and they don't bring much culture into their products."
22.
"It's more fun to be a pirate than to join the navy."Steve Jobs
23.
"The people who built Silicon Valley were engineers. They learned business, they learned a lot of different things, but they had a real belief that humans, if they worked hard with other creative, smart people, could solve most of humankind's problems. I believe that very much."
… one more thing.
24.
"We made the buttons on the screen look so good you'll want to lick them."Steve Jobs