The largest robbery most of us ordinary citizens would endure statistically is credit card fraud, car theft, residential break-ins or the theft of stock off from our shops.
With online retailing, businesses are fleeced of products from unscrupulous individuals using stolen credit cards. The business loses stock, the criminal benefits and the poor sucker whose card was stolen has the hassle of replacing it and combing through their credit card statements checking each transaction.
It's an unfortunate reality of business that thieves will try to take advantage of us. More often than not, criminals will steal cash or items that can easily be sold for quick cash. Clever thieves will spend months and even years planning their robbery, especially when large amounts of cash are concerned.
The largest robbery from Central Bank of Iraq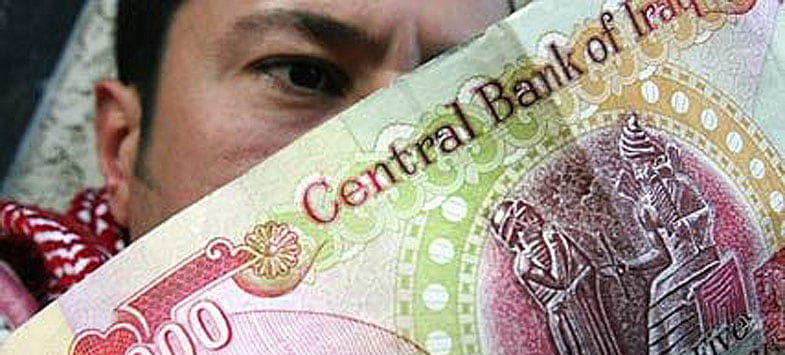 According to Iraq law, 100% of the Central Bank of Iraq's capital stock shall be held by the State and is not transferable.
On the 18th March 2003, US$920 million was transferred from the Central Bank of Iraq into the hands of Qusay Hussein, on the orders of his father Saddam – The President of Iraq at the time.
As well as Saddam Hussein's son Qusay, other officials supervising the heist from the bank vault included the Finance Minister, Hikmat Ibrahim al-Azzawi.
It was one day before America began its bombing raid on Iraq and Saddam knew something was up. He told his son to present a handwritten note to a teller on his behalf, requesting that the bank account to be purged to the tune of almost $1 billion. Qusay and an unidentified man spent several hours from 4 in the morning loading up hundreds of boxes stuffed with $100 bills.
The sheer volume of the cash was so great that three tractor-trailers were needed to cart it off.
The banknotes amounted to one-quarter of the Central Bank's foreign currency reserves.
$650 million was later found by US troops in one of Saddam's sons palaces. The rest of the money is still unaccounted for.
In 2003, Qusay and brother Uday were killed in a firefight with coalition troops. In 2006, Saddam was sentenced to death by hanging, after being found guilty and convicted of crimes against humanity.
U.S. President George W. Bush expressed his opinion that Saddam deserved "the ultimate justice".
A billion dollars would be a massive windfall for any thieve, but it's surely out of reach for most. Some thieves merely settle for $100 million or so.
Let's take a look at some more of the largest robberies and most interesting heists in history.
Kent Securitas Depot, England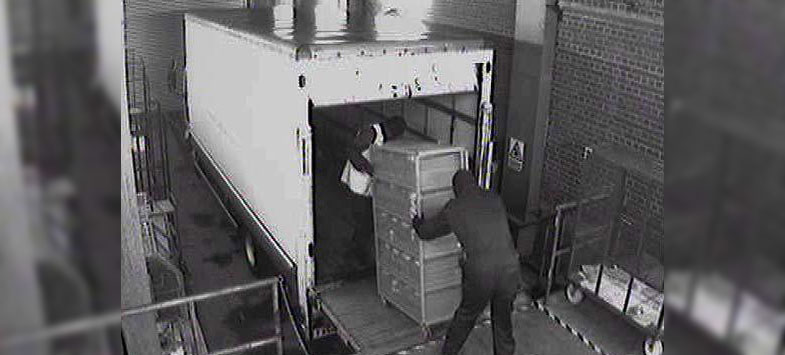 US$95.2 million was taken from the Securitas cash management depot in Kent on 26 February 2006. This is known as the largest cash robbery in British history.
The drama started the night before when the manager, his wife and 8 year old son were abducted. First they were taken to a farm, where the manager was threatened with the death of his family if he did not cooperate, and then onto the depot where they found 14 employees bound and surrounded by balaclava wearing robbers.
These gun toting thieves stole £53,116,760 and were well gone before police arrived an hour later and freed the hostages, who were understandably shaken, but unharmed.
Harry Winston Jewellery Store, Paris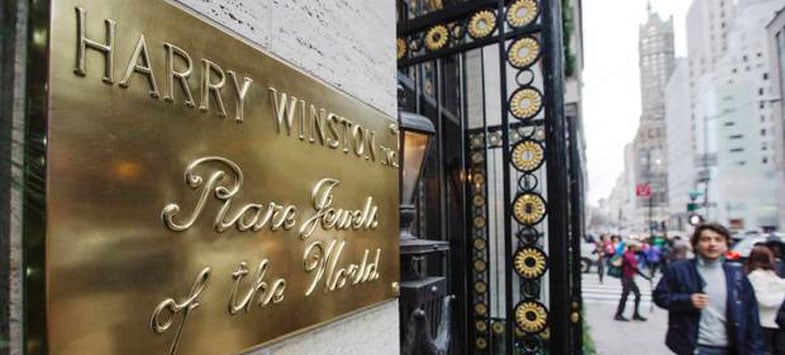 It was the 6th December 2008 and the streets of Paris were packed with busy Christmas shoppers.
Suddenly the Pink Panther gang, who were all dressed as women, burst into the store carrying a grenade and a .357 Magnum. Staff and customers were dumbfounded by this brazen theft in broad daylight and watched as the thieves smashed open the displays and took about US$108 million worth of jewellery and precious stones.
The Pink Panther gang, said to have hundreds of members, have continued to carry out many more robberies. Their name comes from the movie The Return of the Pink Panther, as it is reported that they hid a diamond in a jar of face cream, just like in the film.
Antwerp Diamond Centre, Belgium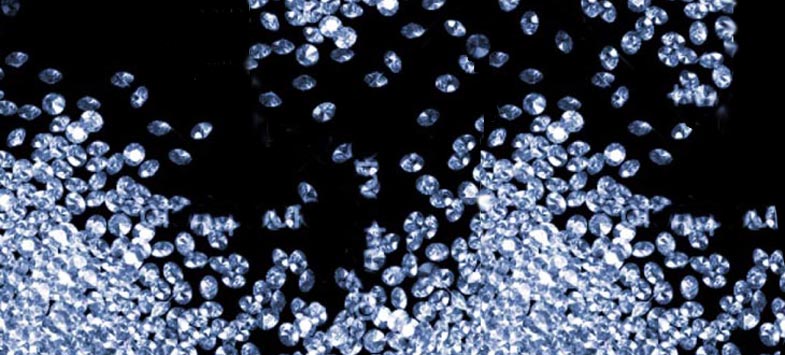 The DNA from half an uneaten sandwich led investigators to the arrest of Leonardo Notartalo, and his gang, held responsible for the diamond, gold and jewellery heist at the Antwerp Diamond Centre on the 16th February 2003.
Approximately US$100 million of stock was taken during this well planned heist, which many thought could never happen due to substantial security measures which were in place at the time.
A lock with over 100 million combinations, infra-red heat detectors, magnetic fields, a seismic sensor, 24 hour video footage and a private security force were all out maneuvered by the gang who had spent years planning this diamond heist.
Once access to the vault was obtained, they systematically emptied over 123 private security boxes and removed jewels, diamonds and cash. Paramount Pictures have acquired the rights to make a film about this heist.
Steward Gardner Museum, Boston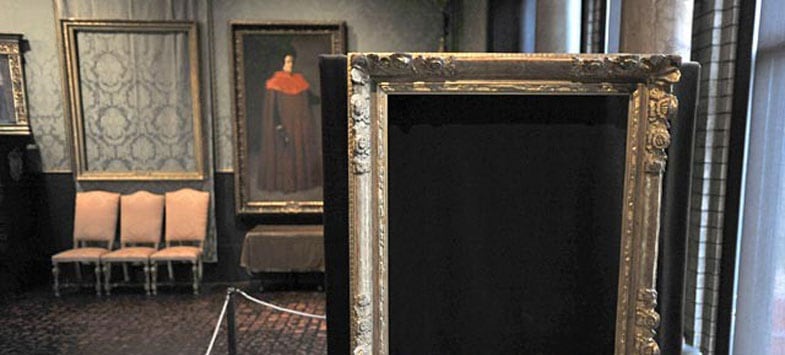 On the 18th March 1990, the world's largest art theft in history occurred.
Two fake policemen talked their way into the Steward Gardner museum by saying they were there to check out a disturbance. The two real security guards were tied up and the thieves helped themselves to thirteen irreplaceable works of art by cutting them from their frames.
Although an alarm was set off during this art heist, the police did not attend as it was only an internal alarm. The artworks, which are valued at over $300 million, remain at large, as do the thieves.
The Great Train Robbery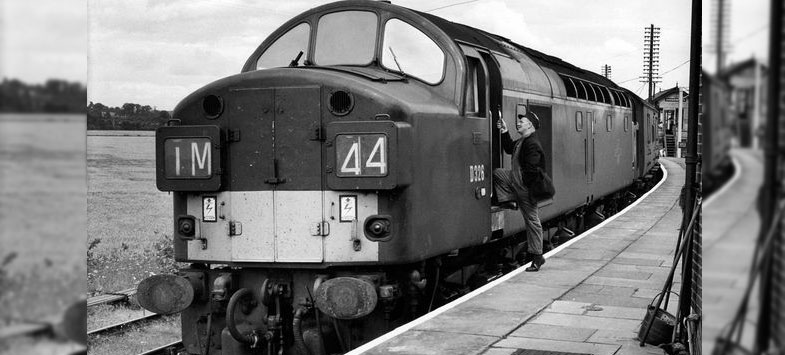 Perhaps the most famous heist of all occurred during the early hours of the 8th August 1963.
Robbers stopped the train, which was carrying mail and money, by using a red signal light that they had tampered with.
Over £2.6 million, mostly in £1 and £5 notes, were taken from the High Value Packages coach of this mail train, which carried postal mail sorters, but no security guards or police officers. Less than £400,000 has been recovered and only eleven of the seventeen robbers served jail time for this heist.
While thefts from our places of work are disheartening and reduce our profit margins, it is amazing to think about the lengths some criminals will go to in order to steal from us. But from a product point of view, we obviously have got it right, as they want what we've got!