So you've uploaded an awesome video but no-one is watching? To increase Youtube views, you need to optimize your video description, title, thumbnail image and other elements not actually related to your recording. Getting thousands of views is every Youtuber's dream.
YouTube videos can be big business making ordinary people into celebrities. Justin Bieber got his start on YouTube and without YouTube, Gangnam Style would not have become the smash hit of 2012.
With over 4 billion hours of video watched and over 1 billion unique users visiting each month. Are your videos included in that number or are you having trouble getting people to view them?
We have done the research and found the 11 most essential things you need to do to increase YouTube views.
1. Optimize Your Title To Increase YouTube Views
Choosing the best title is very important, whether it is for a website, blog article or your YouTube video. Justin's article How Copywriting Killer SEO Page Titles Destroy The Competition goes into more detail about how to do this.
Your title needs to include the keywords you are focusing on and use the words that people are searching for. To find suitable keywords, try using the Google AdWords Keyword Tool and see how much search traffic each keyword gets through Google. This would be a good indication of similar searches in YouTube.

Also type your keyword into the YouTube search box to see autocomplete suggestions. This will give you some ideas of what people are searching for. Try using phrases such as 'How to…' and "Why is…' in your title can also prove useful in getting more views.
2. Optimize Your Description To Get More Views On YouTube
The very first thing you need type on the first line of your description is your URL in the form of http://yourwebsite.com
This ensures visitors know who you are, where to find you and it's good for SEO. You should also have a call to action, telling visitors what they should do next. Be sure to use keywords and keyword phrases in your description and write it like a brief blog post. Search engines and viewers will appreciate it!
3. Use Annotations
When watching videos on YouTube, do you notice the text that comes up asking you to subscribe or go to a website? They are called annotations and they allow your viewers to click through to other videos, subscribe, give you the thumbs up or down or provide information.
Annotations are another great way of promoting your online presence as they can tell or ask viewers to do certain things. For help on creating annotations on your video, click here
4. Ask For Subscribers
Subscribers of your YouTube channel will be notified when you post new videos and you'll show up on their home screen.
The key to getting more subscribers is actually asking for viewers to subscribe from within your video or in an annotation.
Most viewers don't subscribe to videos unless they're prompted to do so. It pays to verbally ask viewers to subscribe.
However having a whole heap of subscribers alone does not guarantee that you will get a lot of views, but they are one way of instantly marketing your new videos to the world for free.
5. Give Video Responses To Other Videos
Video responses are a super effective way of getting more views of your videos, although they are relatively uncommon compared to written comments. This could be a good thing by making you stand out from the crowd.
When your video reply is watched by others, they are more likely to watch one or more of your other videos, as they have been 'introduced' to you via your comment.
6. Leave A Written Comment on Related Videos
Most feedback is given in the form of written comments below a video. You can leave a comment on related videos that link and give the link to you own video. Be careful though, as you don't want to be spammy and give the YouTube community the impression you're just out to promote yourself.
7. Create A Playlist
Build a playlist, which is a group of all your videos that automatically play one after the other. Viewers have the option to only watch the one they have searched for, but will most often continue watching the rest of the playlist.
Your playlist can also be embedded in your website or blog. One good thing about a playlist is that it will also show up as a playlist on YouTube's search result's, along with your individual videos, giving you more search results for viewers to click on.
8. Collaborate With Other YouTubers
Collaborating with others is a great way to increase YouTube views on your videos. This is because you will be 'talking' with two different audiences, theirs and yours.
Viewers of your collaborator's videos are going to cross over to your channel and vice-versa. This can be done in a multitude of ways such as interviewing each other and posting the videos, embedding their videos on your website, commenting on each other's videos with video responses or promoting their videos on your videos.
Collaborating with a new user is great, not only will they be happy to have somebody help promote their videos and increase their viewings, but they just might end up with a larger viewing audience than you in the future and can repay you in a big way.
9. Be Consistent
Regularly post videos on your channel. If your subscribers know that you post two videos a week, they are more likely to come back regularly and check what you have uploaded.
If you must upload videos frequently, two a day is probably the maximum because subscribers only have room for four new videos to be promoted on their subscribing lists. If you upload too many in a short period of time, you could fill their list with only your videos, the equivalent of spamming. The consequence is that you could lose subscribers, unless they absolutely love you.
10. Be Addictive
Your videos need to be attention grabbing, interesting and fill a need for your viewers.
Videos which are in the form of tutorials are generally well received because people always want to learn something new. You can also try creating videos in a series, leave the ending wide open or create follow ups to get more views to your channel.
If you give a step by step guide to do something, you are also likely to get repeat views because very few of us can actually take in a lot of information in one time and will require multiple viewings in order to understand something fully.
11. Know Your Audience And Time Zones
Choosing the right time to upload your videos is important, as well as who and where your target audience is.
You don't want to choose a time when your audience is asleep or busy at work. So do some research and try a few test times to see when your new uploads get the most views. Remember that in order to get your video on the most viewed and discussed list on YouTube, you only have a 48 hour time limit from the upload.
So choose a time wisely when you are going to get the maximum number of viewings immediately so you can take advantage of this. Check you video statistics, taking note of the countries and age group, and gender of your viewers.
12. Don't Just Leave The Default Video Thumbnail
After you have uploaded your video, YouTube will give you the choice of 3 thumbnails to represent your video. Choose one that is the most interesting or expressive.
Give us a link to your video in the comments! Especially if you mention Inscribd 😉 *hint*
Posts related to 12 Ways To Increase YouTube Views Without Begging Your Family
10 Youtube Alternative Video Hosting Sites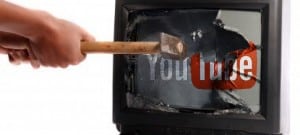 Make Money On The Side In 5 Different Ways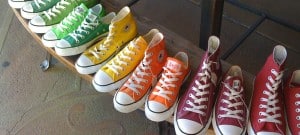 Cost Of Press Release – 5 Do's And 5 Don'ts To Save You Money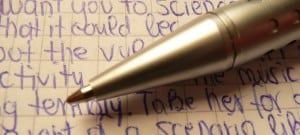 21 Amazing Facts About The Internet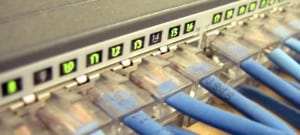 Tags:  increase youtube viewsyoutube