Depending how you look at it, registering domain names can either be easy, or really, really difficult. Sure, technically it's as simple as searching through GoDaddy but finding the perfect domain is the hard part.
If you're hoping to find single-word domain names, such as any word in the dictionary, you'd be out of luck. Dictionary-word .com domains have all been snapped up. If you do happen to find one available, grab it quickly because it will be worth a fair bit of money.
It is possible to buy dictionary-word domains at auction, but unless you have very deep pockets, this may be out of reach. Instead, we can be creative and come up with our own unique domain names that represents our business or blog.
Choosing a brand name for your business or blog goes hand-in-hand with choosing domain names. We discussed this in Why Good Blog Names Unleash The Power Of Branding
Localized Domain Extensions Can Get You Out Of Trouble
There are many different types of domain name extensions available, such as .com, .net, .org, .au, .nz, .in and thousands of others. If your target audience is outside of the United States, for example a registered business in Australia can purchase a .com.au domain name. Some countries do have restrictions on who can register a domain name, so you'd need to check the policies.
Domain Extension Perception
There is a common perception amongst Internet users that .com is a 'global' domain, rather than one specifically for an American audience. If your target audience is USA or worldwide, try grab a .com domain name.
Other extensions such as .net, .org or even .info and .biz are all perceived to have lesser value than the .com. These extensions have their purpose, but if you are on a branding exercise and trying to establish your blog as being credible, I recommend sticking with .com
Finding Good Domain Names
Finding the best domain name is hard. A good domain is short! A good domain can be spoken out aloud easily, and read just as easily without ambiguity.
Your choice of domain may come down to the topics you will discuss in your blog. These are the keywords you may choose to include in your domain.
A word of caution though – creating a brand for your blog is less about keyword focus and more about uniqueness. Stand out from the crowd. Be creative when using keywords in your brand name – and likewise, your domain names.
Here are some tips to finding perfect domain names. You can see if any are available through GoDaddy
1. Remove a letter.
I'm sure you've heard of Flickr, Tumblr and Inscribd 😉 Remove a letter from keywords that end in 'ed' or 'er'.
2. Add a suffix.
Try using a keyword/topic and add 'er', 'ed', 'ing', 'y', 'ie' to the end and see if that's available. Also make keywords plural by adding 'ies' and 's'.
3. Replace 's' with 'z'.
Use this suggestion with care because it may come across as a bit tacky in some circumstances. It would work with some words, and not with others.
4. Add numbers.
Often, the easiest way to grab a keyword domain is to simply add a number at the start or end. Commonly, you'll see 247 to mean 24 hours a day, 7 days a week. Sometimes though, a number's meaning is not immediately obvious to visitors, so only do this if it fits within with your brand image.
5. Add abbreviations and titles.
Try add 'HQ' for headquarters. Add 'Mr' or 'Mrs' in front of personal name.
6. Clever word play with keywords.
Try joining two or three keywords together to form an entirely unique word. You'll need to be clever though and make sure you can still say it out loud. Best to ask your social network what they think before you go ahead and register your funky new domain though.
7. Add a hyphen '-' between words.
This is a common trick for lazy domain hunters that I only recommend as a last resort. Adding a hyphen between keywords in your domain has much less benefit for SEO purposes than it used to. It also adds to the length of the domain, which is contrary to my recommendation of keeping them as short as possible.
Search for available domains through GoDaddy and let us know what you came up with!
Disclaimer: Links to 3rd party sites included within this article denoted with /go/ in the URL may result in commission being earned if you decide to make a purchase.
Posts related to 7 Tricks To Grabbing The Best Domain Names
Why Good Blog Names Unleash The Power Of Branding
How To Change Domain Name Without Impacting SEO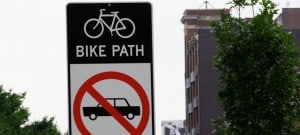 New SEO Strategy: Grab Expired Domains With High PR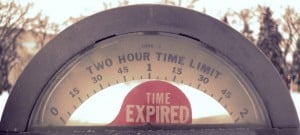 The Beginners Guide To Blogging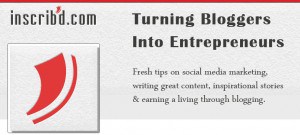 Tags:  domain namedomain namesdomain registration