DMOZ, the Open Directory Project, has been around since the very early days of the Internet and garners an enormous amount of respect and authority from Google and other search engines. It is widely known in SEO circles that having a DMOZ listing is a major milestone.
If you've never heard of DMOZ, it's a directory curated by humans. That means there is no automatic process going on in the background when you submit your website. Your website is checked by a real-life, breathing human-being before being added to the directory.
"The Open Directory Project is the largest, most comprehensive human-edited directory of the Web. It is constructed and maintained by a vast, global community of volunteer editors."dmoz.org

Share This Quote:
DMOZ submission is free and your DMOZ listing will be permanent once accepted.
DMOZ Listing
Achieving a DMOZ listing is like getting a big thumbs up that your website is legitimate, trustworthy and not illegal or scammy. Google and other search engines are always looking for signals to determine whether your website is trustworthy enough to show up in the search results.
So, when Google sees this 'thumbs up' DMOZ listing, your website will get a nice boost in Google rankings. All other search engines also scan DMOZ for new additions and will add them to their own index.
Getting your website listed in the DMOZ directory is a big deal. It's also quite difficult.
Reasons For DMOZ Directory Rejection
DMOZ is edited by real people. Each person is responsible for a fixed number of categories. For example, an editor who happens to have an interest in gardening could be the editor of the personal gardening category.
Categories are very important to DMOZ and you'll need to give deep thought to the correct category your website falls into. Failure to pick the correct category will result in frustration and MONTHS of lost time.
Months? What?! Yes, months. After submitting your DMOZ listing, you'll need to wait at least 2 months for an editor to review your submission.
If the editor rejects your listing, you will NOT be notified and no reason will be given. I'm not taking a swipe at DMOZ or the editors. We just need to accept that's the way it is.
Common reasons for rejection:
You've chosen the wrong category,
Your website is a duplicate or contains duplicate content from another website,
Your website contains illegal content or primarily advertising,
Your website is still "under construction",
The title submitted is deceptive or does not match the website title,
The description submitted does not accurately describe your website,
You've submitted your website too many times in a short period.
What it boils down to is this: be honest with your submission, make your website as complete and professional as possible, and choose the right category.
Picking the correct category should not be taken lightly because this would be hurdle number 1, and arguably the most important.
Choosing DMOZ Listing Category
Let's start at the homepage.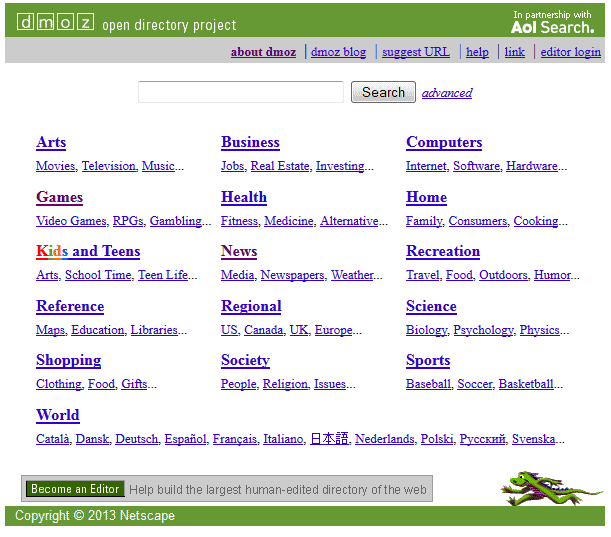 You need to drill down into the appropriate category until you have reached the most narrowly focused sub-category to describe your website.
Obviously, I can't tell you which category your website should be in, but I can give you a few pointers.
1. Locality
If you run a local business or cater to an audience within a specific region, you should choose a regional listing.
Drill down to your country and state level, for example, let's focus in on Victoria, Australia.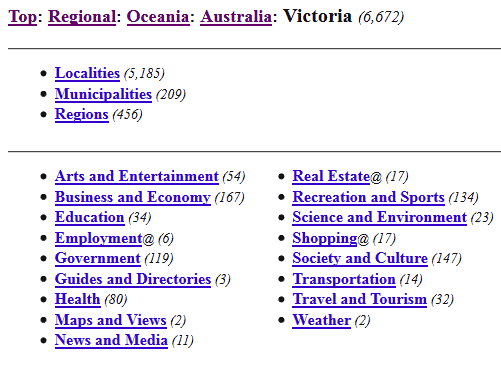 Then choose the most appropriate category that describes your business or website.
In our example, I've chosen to go down the garden path (pardon the pun).

In this example, we've found an appropriate category for a landscape gardener who services the region of Victoria, Australia.
2. Category Focus
If your website does not fall into a regional category and your audience is more worldwide like most of us bloggers, the best thing to do is search DMOZ for similar websites.
See which category your competitors and colleagues are listed. This will give you a good idea where you should be listed too.
Inscribd is listed in the category Business : Small Business : News and Media : Magazines and E-zines
If you want to list your blog, search for weblogs to see more categories that your website may fit into. It largely depends on your blog topic.
DMOZ Submission
So, you've found the correct category for your DMOZ listing and you're ready to submit.
At the top of the category page, click on suggest URL. If this link does not exist, you have not focused your category enough.
Read every word of the submission page and make sure everything you submit is honest and the best way to describe your website.
Remember, it may take at least 2 months for your website to be reviewed by a human editor, so you must be patient.
You will not be notified if you are rejected or accepted.
After 2 months, search for your website on DMOZ to see if it's been listed. If not, give it another week and check again. Don't be impatient.
But if too much time has passed, let's say 3 months, you can submit again. Try to choose a different category this time but make sure it is still a great fit for your website.
Best of luck! Let us know if you get a DMOZ listing!
Posts related to How To Get A DMOZ Listing For Some Google SEO Love
How To Submit Your Website To Search Engines Without The Hassle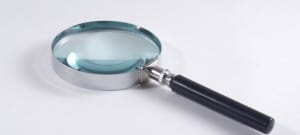 8 Google SEO Mistakes That Will Choke Your Search Ranking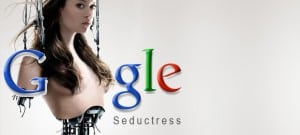 New SEO Strategy: Grab Expired Domains With High PR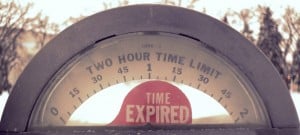 Technorati Puts A Gun To Bloggers' Heads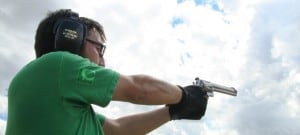 Tags:  dmozdmoz directorydmoz listingdmoz submissionsubmit to dmoz