Mark Twain once said "Clothes make the man. Naked people have little or no influence on society." This is also true when it comes to work shoes for women. The decision to wear high heel shoes or cute flats can change the look of our work outfits.
Without shoes, of course, our outfits would be incomplete. Choosing the right work shoes for women is not as easy as the men have it. They just wear a pair of dressy black lace ups. But for us women, it gets slightly more complicated.
Womens shoes can be grouped into two main categories, flats or heels. Each type of shoe sends a different message about the wearer, as well as the fact that different shoes were designed for different purposes.
So let's get things clearer by investigating the common types of shoes we can and should wear to the office.
Stilettos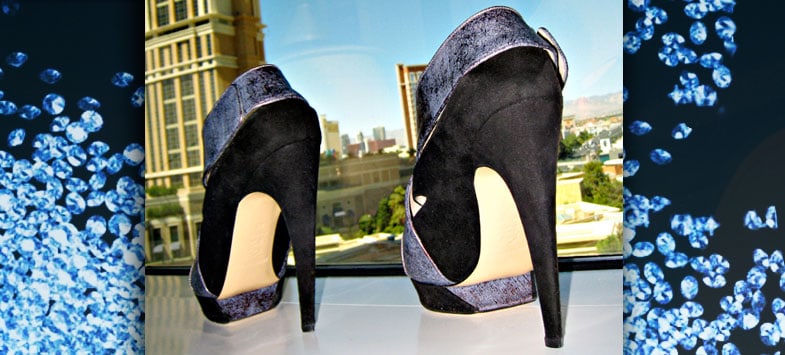 Stilettos are probably the most well-known of all women's shoes due to their almost permanent attachment to the legs of beautiful women everywhere. They are named after the Stiletto Dagger and the phrase 'Stiletto Heels' has been around since the 1930's.
Stilettos have a very narrow heel which can range from two and a half to twenty five centimeters in height and are less than one centimeter wide at the tip base.
They are often worn to the office with short skirts and dress pants due to the way they can alter a woman's appearance. As stilettos curve our feet and alter our posture, they are most suited to office work where we do not walking too much as they can cause back and leg pain, as well as being a common cause of falls.
Kitten Heels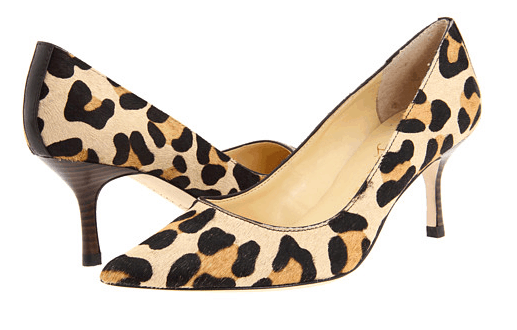 Source
Kitten heels are a training type version of a stiletto. The heels are usually less than five centimeters in height, so they are much easier to walk in, yet they retain some of the sex appeal of a stiletto.
A kitten heel is most likely to have a closed toe and a curved closed heel and they work well with trouser suits.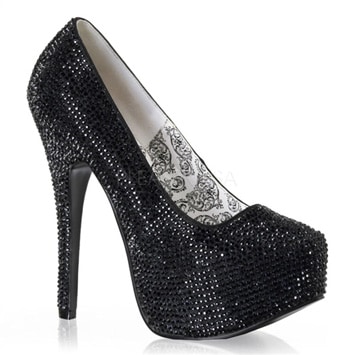 Pumps
A pump or court shoe, is one of the most common shoes women wear. If we were in the 'Office Army', they would be standard uniform issue as they are pretty much an essential item for every women's closet!
A pump has a closed toe and a wide closed heel. They are best suited to wear with business suits, but can also be worn with less formal clothing such as jeans or dresses.
Strappy heels and sandals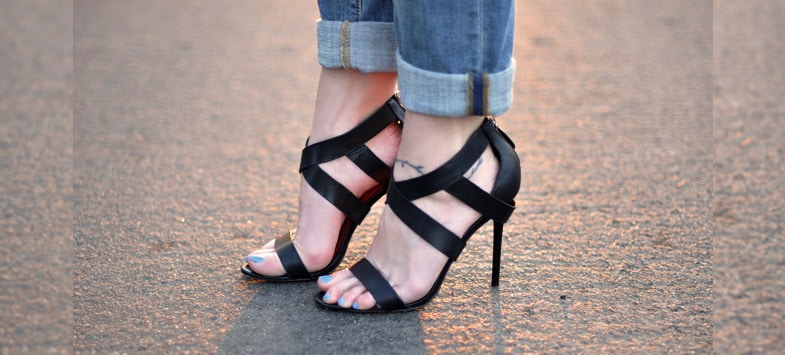 Strappy heels or sandals usually have an open toe and heel with a strap that goes around your ankle. The heel will often be a kitten, stiletto or spool and varies in height.
They are especially suitable to wear to the office during summer as they are dressy shoes, yet cool to wear. Strappy heels and sandals are best worn with dresses, skirts or light weight pant suits.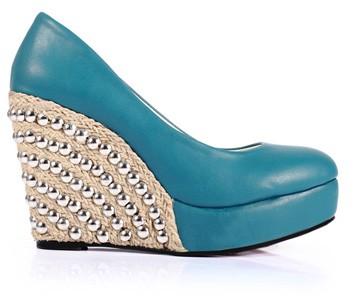 Wedges
Wedges are a great alternative to wear to the office if you want a heel but need to walk a lot and don't fancy being uncomfortable, nor falling over!
The sole raises your entire foot from toe to heel in an elongated triangle shape, making them easy to wear.
The sole is usually made of a light weight material such as cork or wood, while the top can be strappy, closed or have an open heel or toe.
Wedges work well with office attire such as dresses, skirts, suits or pants.
Prism, Puppy, Spool and Cone heels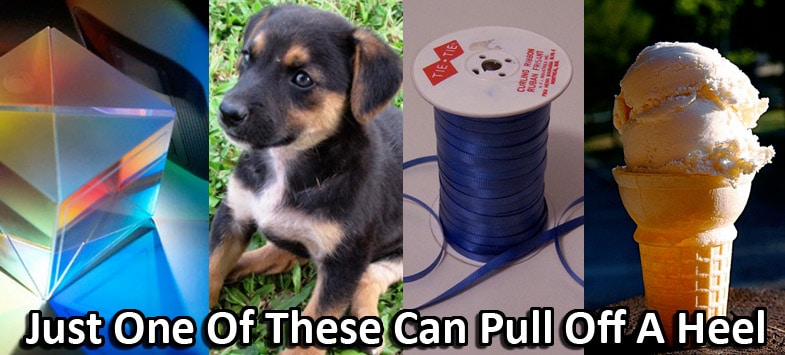 This tongue-in-cheek picture is indeed about women's shoes.
Shoes with prism heels (look like an upside down pyramid), Puppy heels (a thicker square heel), Spool heels (an hourglass shape heel) and Cone heels (a round heel which looks like a cone) are not often seen in the office environment.
That's not to say that we shouldn't wear them, just that they are not too popular as they fall out of the conventional shape of heels and are often on a boot, not a shoe. They are most commonly worn with trouser suits.
Ballerina shoes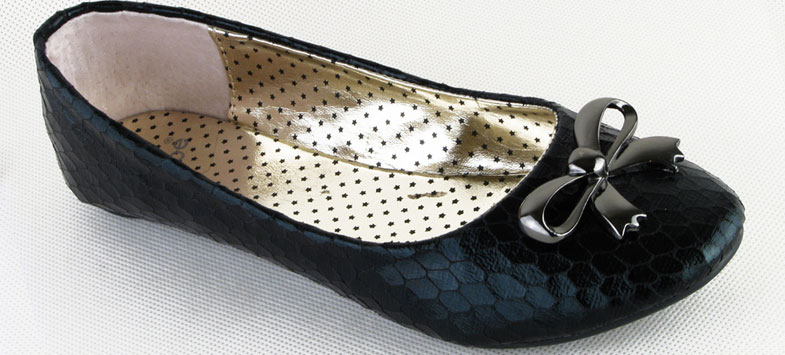 Ballerina or ballet shoes or flats have no heel and have a closed heel and toe. They usually have a tassel type decoration at the toe end and are best worn when you are on your feet all day at work.
Ballet shoes are not as dressy as heels, so are a more casual work shoe. They work well with skirts and dresses.
Work Shoes For Women
When it comes to wearing shoes to the office, two easy rules to remember:
Higher heels are dressier than flat heels,
Closed toe and heel shoes will go with pretty much anything you wear.
Also remember, a girl can never have too many shoes!
Tags:  Ballerina shoeshigh heelsKitten HeelsStilettoswomens flatswomens Pumpswomens sandalswomens shoeswork shoes for women