If you're anything like me and have a few of your own amazing business cards tucked into your wallet or handbag, you'll be ready to whip one out any time you meet a new prospective client. We've had it drummed into our heads that first impressions count, so think about your own impression when you're handed ultra budget business cards or one with an awful design.
Do you judge a book by it's cover? Are budget business cards actually a waste of money? Do you immediately think the business must be doing it tough or they may not be very good at what they do?
I've designed several of my own amazing business cards over the years so I tend to take a good look at business card designs. I get mine done through UPrinting online.
Put your hand up if you've ever been given a business card only to bin it as soon as you got near a trashcan? I have. I'm not a collector of budget business cards. Most people aren't and a majority of business cards will hit the garbage sooner than you can scream 'Wait! I paid good money for those!'
So the real question is – do you really need a business card? Perhaps. But only if it's amazing! What impression does an amazing business card give a prospective client?
You are serious about your industry and good at what you do.
They can contact you directly without going through organizational levels.
How you can help by listing services you provide.
An innovative or interesting business card design can do wonders for first impressions. When it comes to great design, it's not just what is printed on the card that matters.
Card thickness, known as grams per square metre (gsm) also gives the card holder a sense of quality. That's not all. Business card design also takes into consideration shape, type of material and texture. 2 sided business cards also have several benefits such as including more information or separating services you provide.
Let's take a look at some amazing business card design ideas that clients would be reluctant to throw away.
Clear Business Card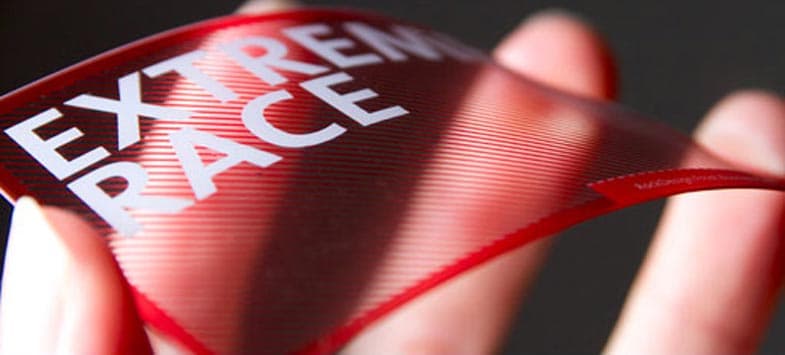 Transparent UV printed business cards have a look of sophistication and innovation. A business showcasing this type of clear plastic card gives off the persona of a company on the cutting edge. Don't go printing on both sides of clear business cards though. Looking through the transparency and seeing the mirror-writing of the opposite side just makes you want to turn over and see what's on the back. Can you see a vicious circle emerging here?
Letter Press Business Cards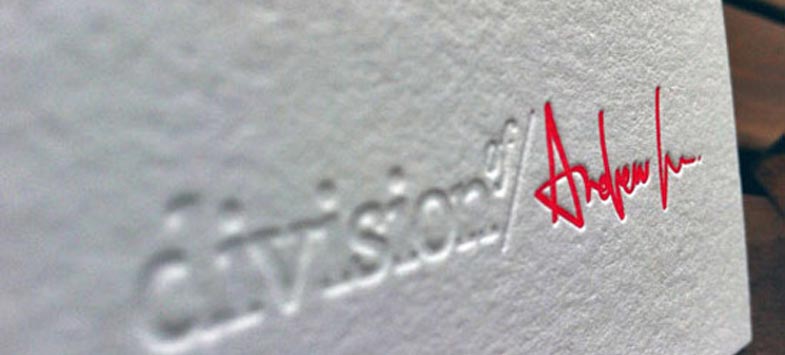 Add extra style and "pop" to your awesome business card by using a letter press indentation or embossing. Show off some flair and let client's know you are trendy and fashionable.
Rounded Business Cards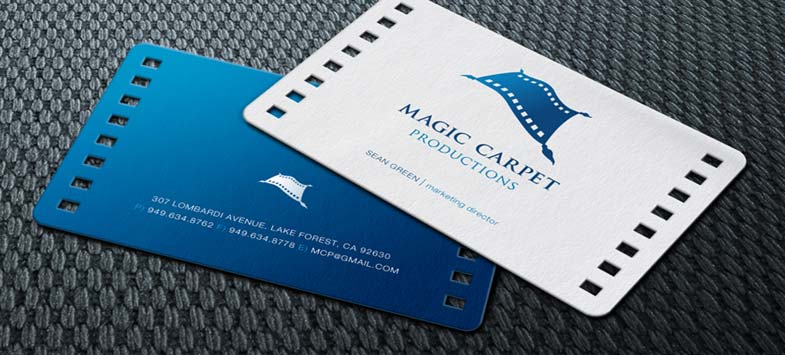 Coupled with other design elements, rounded corners and cuts in your card can have a lasting impact that demonstrate your company has an eye for detail.
Unusually Shaped Cards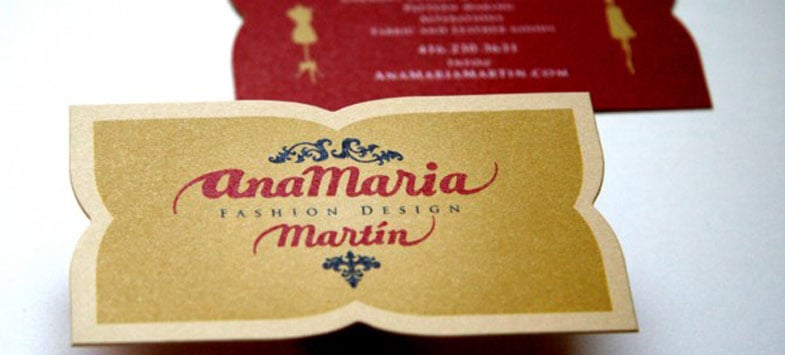 Rounded corners are one thing but using an unusual shape for your business card gives it a whole new dimension. Don't get too wacky though, especially if you want clients to take you seriously.
USB Business Card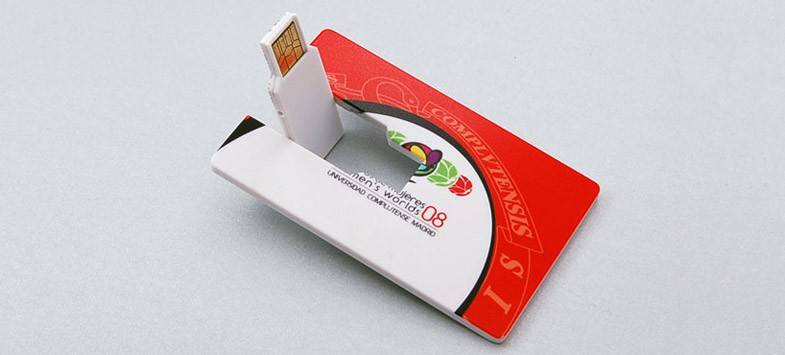 Who in their right mind would throw away a flash USB drive? I wouldn't! Give clients the impression that your business is doing SO well and you have the cash to splash, by giving away electronics.
Other Amazing Business Card Design Ideas
Your card can be made out of other unique materials rather than paper or plastic. How about:
Cotton business cards,
Magnetic business cards,
Aluminum business cards,
Wooden business cards,
Sponge business cards (yes, really!).
Bonus Tips
Allow for White Space
Don't design your card with so much information that you have to use a tiny font size. Make sure your card has a good amount of white space to give the design some breathing room. I find sparsely populated cards look best.
Additionally, if you have a 2 sided business card, leave space on at least one side for clients to write notes on. You may also want to sign your card before giving it to clients for that personal touch.
Avoid Double-Sided Glossy Business Cards
A glossy finish to your business card often looks good, but they are near impossible to write on. Make sure to keep at least one side of your card in a matte finish.
Readers, let us know in the comment section about some awesome business cards you have received or created yourself.